When:
July 29, 2019 @ 7:30 pm – 9:30 pm
2019-07-29T19:30:00-04:00
2019-07-29T21:30:00-04:00
Where:
St. Paul's Presbyterian Church
Stella 40 Foot Stella ON K0H 2S0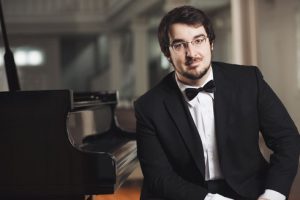 Waterside Music Series
I regret to tell you that, for personal reasons, Charles Richard-Hamelin is having to postpone his July 4th appearance on Waterside Summer Series.  He will, instead, perform on Monday, July 29th at 7:30 p.m.  In addition, there is the possibility that Andrew Wan, Concert Master of the Montreal Symphony Orchestra might appear with M. Richard-Hamelin.  At this point, Mr. Wan has not been confirmed.
The tickets you currently hold for July 4th will, of course, be honoured on July 29th.  If you cannot attend on July 29th, please advise our Ticket Manager, Elena Zanetti at elena12358@gmail.com .  She will offer you tickets for another of this season's concerts or a full refund.
To our fine Sponsors: Judith and Robert Mackenzie will host the post-concert reception on the revised date – 1150 Front Road.
On behalf of M. Richard-Hamelin, I sincerely apologize for these unforeseen circumstances and hope that I will see you on July 29th for another wonderful Waterside event.
My very best regards
Beverley Harris
Artistic Director, Waterside Summer Series
St. Paul's Presbyterian Church Stella 40 Foot Stella ON K0H 2S0
Monday July 29 at 7:30PM