ST. PAUL'S FISH FRY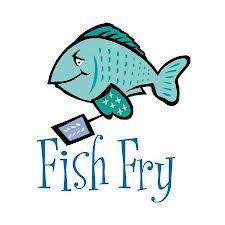 St. Paul's 2016 Fish Fry will be held on Sunday September 4 from 5:30 to 7:30 pm. This is a family event and an opportunity to enjoy the historic grounds of St. Paul's and the last days of summer with our Island community.
Tickets must be purchased in advance. Takeout available. Fish cooked to perfection by the professionals at Mike Mundell's complemented by baked potato, baked beans, coleslaw, tea, coffee, juice and famous Amherst Island pie!
Adults $16 Children 7 to 12 $9 Children 6 and under no charge
For tickets, contact Beth Forester at 613-389-5582 or Carol at 613-384-7480
WATERSIDE SUMMER SERIES

St. Paul's is proud to host the Amherst Island Waterside Summer Series. Waterside's goal is to present quality music in the wonderful setting of Amherst Island, a place of tranquility and natural beauty just a half-hour drive from downtown Kingston, west along the Loyalist Parkway. The concerts which begin at 3:15 or 7:15 p.m. take place at St. Paul's Presbyterian Church, just south of Stella. Tickets cost $35 and include refreshments served during the 20-minute intermission.
Sunday, July 3rd, 2016 at 3:15
The Bel Canto Wind Quintet
Waterside 2016 opens on Sunday, July 3rd at 3:15 p.m. with the first-ever appearance on our stage of a woodwind quintet: Bel Canto Wind Quintet. The members of this quintet are all Principal Musicians in their respective orchestras and include flute, oboe, clarinet, bassoon and French horn. A lovely combination and beginning of the season.
Sunday, July 10th, 2016 at 7:15
"BUZZ" Brass Quintet
Another first appearance happens on Sunday, July 10th, at 7:15 p.m. with a performance by the "other" kind of wind instruments, the brass quintet from Montreal called, "BUZZ". Since its founding in 2002, Buzz has given over 1,000 shows in Canada, the United States and Europe. They were winners of the OPUS Award 2014 in "Concert of the Year- Multiple Repertoire" category. "Great winds that will blow you away!"
Saturday, July 30th, 2016 at 7:15
Claire de Sévigné and Aviva Fortunata
On Saturday, July 30th, at 7:15 pm. we welcome 2 sopranos, Claire de Sévigné, a coloratura soprano and Aviva Fortunata,a dramatic lyric soprano, with pianist Jenna Douglas, who plays and coaches for the COC. It will be an evening of the best duets from opera and operetta. Both Claire and Aviva are graduates of the COC Young Artist's Program. Not to be missed!
Saturday, August 6th, 2016 at 3:15
The Gryphon Trio
On Saturday, August 6th, at 3:15 p.m. the incomparable Gryphon Trio will grace our stage for the fourth time. Over the years, so many superlatives have been written about this trio which is a two-time JUNO award winner and, in 2013, winner of the Walter Carsen Prize for Excellence in the Performing Arts. As always, "the Gryphon" will be a distinct highlight of our 2016 season
Tuesday, August 16th, 2016 at 7:15
The Canadian Guitar Quartet
On Tuesday, August 16th, at 7:15 p.m. another first! The Canadian Guitar Quartet has established a reputation as one of the finest guitar ensembles in the world since its début in 1999. "The mix of dynamic original music and classical masterpieces make a CGQ concert an unforgettable experience." This highly energetic group will bring Waterside 2016 to an uplifting conclusion.
All concerts are at St. Paul's Presbyterian Church on Amherst Island and concerts begin at 3:15 p.m. or at 7:15 pm.
For more information: www.watersidemusic.ca
ST. PAUL'S ANNUAL GARDEN PARTY
Thanks to everyone who supported the 2015 Garden Party.  Funds raised exceeded $8700!!!  Your contribution was sincerely appreciated!
The Island event of the summer, St. Paul's Garden Party has something for everyone: BBQ, Pie and Ice Cream, Madhatter Book Sales and Tea Shop, Huge Collection of White Elephant Items, Bake Table, Treasures Table, Post Office, Clothing Boutique, Plants & Preserves, Musical Entertainment, Fortune Telling, Silent Auction.
Live Auction at 1:30
If you wish to donate items, contact Beth at 613-389-5582 or Amy 613-389-2012
Community support of this annual event is appreciated!
Thanks to Terry Culbert for the Garden Party photographs.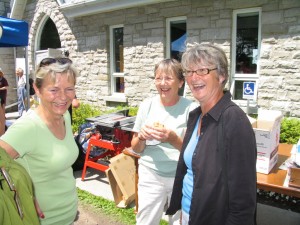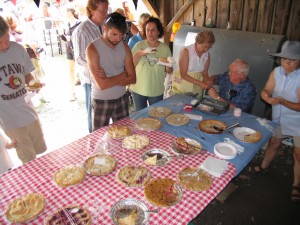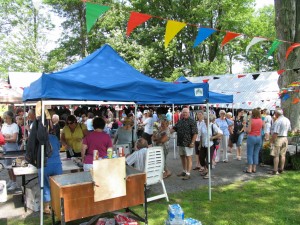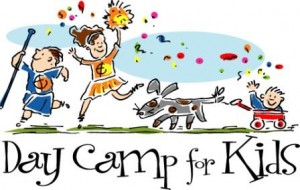 AT
ST. PAUL'S PRESBYTERIAN CHURCH
NATURE ON AMHERST ISLAND
1955 STELLA FORTY-FOOT
STELLA, ONTARIO K0H 2S0
July 13 to 19 2015 10:00 AM to  2:30  PM
August 17 to 21 10 AM to 2:30 PM
Cost: $30.00 per camper including lunch
3 to 7 years – Crafts, games, music at the Church and local outings
8 to 12 years – Outdoor activities including hiking, trail signs, sailor's knots and a sleepover on Thursday night in tents
For Registration Information, please call:
 Janet Scott 613-389-4608 or jiscott@kos.net
Registrations are due by July 9, 2015
ST. PAUL'S CHRISTMAS LUNCH AND BAZAAR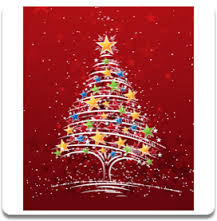 Thank you to everyone who donated and supported the annual bazaar and luncheon. Your efforts raised $2600 for good things!
CANADA DAY STRAWBERRY SOCIAL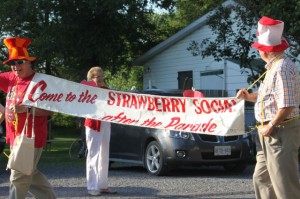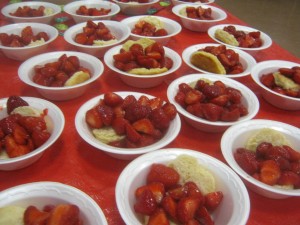 Photos courtesy of Brian Little and Judy Bierma
Happy Canada Day! July 1
Amherst Island Public School and Community Centre
The Canada Day parade starts at St. Alban's at 7:00 pm. Participants should assemble at 6:30 pm.
The Strawberry Social starts after the Canada Day Parade and continues to about 8:30 pm. The charge for the strawberry shortcake is $5.00 including coffee. The shortcake is served on your choice of homemade white cake or tea biscuit with whipped cream or ice cream. Just a coffee is 50 cents. We are pleased to give a free ice cream cone to everyone 12 and under. Additional cones can be purchased for $1.00.