When:
October 16, 2019 @ 6:00 pm – 7:00 pm
2019-10-16T18:00:00-04:00
2019-10-16T19:00:00-04:00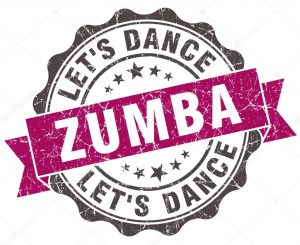 ZUMBA is coming back to the Island!….Your Amherst Island Recreation Committee has been contacted by a ZUMBA instructor from Bath to start classes.
For anyone not familiar Zumba is an interval workout. The classes move between high and low intensity dance moves designed to get your heart rate up and boost cardio endurance…FUN, Versatile and steps can be modified for all ages.
We are targeting to start Wed October 16 at 6:00pm and hope that timing works for enough folks to make this worthwhile for Kristin (our instructor).
Cost to start will be $8 for an introductory rate and if we can hold it at $8 we will. For convenience we will figure out a rate for folks who want to pay for a few months at a time once we get rolling.
Please keep in mind this will be weekly before our volleyball game that starts at 7:00….yes volleyball will be back and starting week of October 9th…🎉🎊😁
Please let me know if you plan to join us for Zumba so I can get a gauge on numbers..sherry.miller@empire.ca or PM me.
Also if you have any questions for either activity please do reach out!